The Gotham 12-Session Couples Therapy Program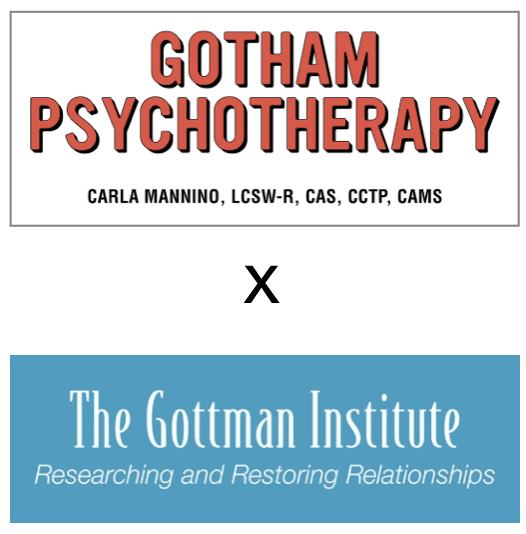 Carla has been trained in the Gottman Method, an approach to couples therapy based upon Dr. John Gottman's four decades of research with thousands of couples.
Dr. Gottman has shown how couples can accomplish long-term relationship satisfaction by paying attention to what he calls The Sound Relationship House, or the nine components of healthy relationships. Combining knowledge and wisdom from research and clinical practice, the Gottman Method uses a practical approach to help couples break through barriers to achieve greater understanding, connection, and intimacy in their relationships.
Dr. Gottman has won awards from the National Institute of Mental Health and the National Council of Family Relations. He has also been featured in The Atlantic, BBC, Time, The New York Times, The Huffington Post, CNN, The Today Show, The Washington Post, Psychology Today, The Harvard Business Review, Scientific American, and American Psychological Association.